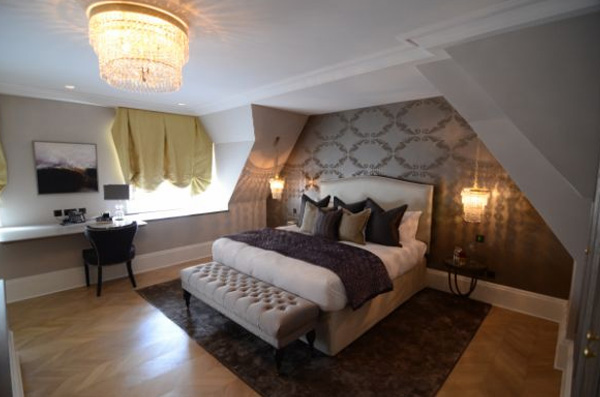 This stunning property in London was undergoing a full refurbishment and needed vital infrastructure including secure WiFi, 22 TV points, security alarm and CCTV, a 20-handset digital telephone system with the ability to answer doorbells as well as lighting and shade control.
The lighting system at this property was complex and included a large number of circuits with different types of dimming and electrical loads.
All fixtures were required to be a specific shade of brass to match identically with other electrical fittings installed at the property. This was achieved by our custom-made in-wall plates which were approved by the interior designer and created a seamless look throughout.
The final result was more than 100 lighting setups and 30 shade circuits all working together seamlessly to create different moods within different rooms.