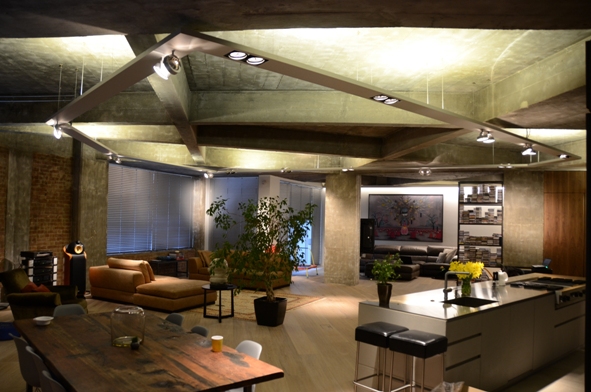 Our client has contacted us during the refurbishment process of his large flat in Farringdon.
This property has concrete ceilings, and our client wanted to keep that as features, but idea was to create good and bright lighting, which can be easily and well controlled.
Following the Lighting Design and lighting schedule, we have specified the Lighting Control System that would suit the client requirements and life style, based on Philips Dynalite System. Client has approved our proposal and we have created the Project Design and Wiring Schematic, and installation process has started.
In the final stage of the refurbishment, all the equipment has been installed and Programmed as per clients requirements and fully tested.
Our client was impressed with a final result, the entire lighting setup and Lighting Control System. The control of Multiple lighting circuits was smooth and easy, and unique throughout the property, and this was a key result for our client and his family, for they everyday life.