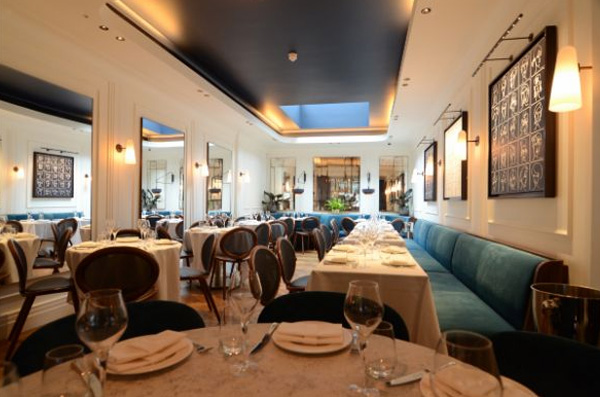 A new restaurant opening in prestigious Mayfair requested a sound, lighting control, TVs, secure WiFi network, CCTV and security system.The interior designer requested invisible speakers to avoid cluttering walls and ceilings. In response, we installed Amina plaster-in speakers which have been concealed while delivering amazing sound. The restaurant was split into four different zones to enable the client to play different music or the same music at different volumes in separate areas.
Phillips Dynalite lighting control system was commissioned to control LED strip lights, downlighters, wall and dimmable lights. The centralised control system, with a series of in-wall lighting control keypads, allows restaurant staff to select different programmes as required through the day and evening.In the private dining room, a large TV screen was installed for events and private hire.
The final element was internal and external CCTV and alarm system which included remote access and monitoring.